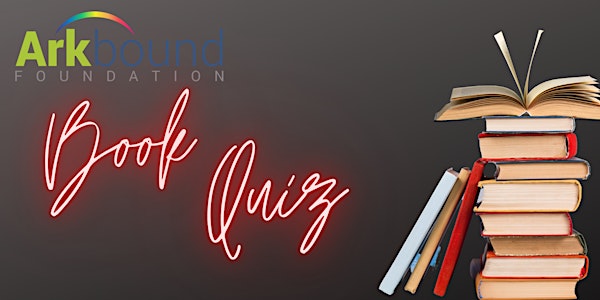 Do you want to flex your book reading muscles? Perhaps you're a literature student or academic, or have recently discovered BookTok. Either way, you can roll up your sleeves and sharpen your pencils for this virtual quiz! Featuring fabulous prizes (including signed books), with funds going to the Arkbound Foundation.
The questions will span from Shakespeare to celebrity authors, and you are welcome whether you have a team or not!
Grab your Eventbrite ticket and come & join us on Monday 13th June 2022 at 7 pm! We are looking forward to seeing you all there.