Climate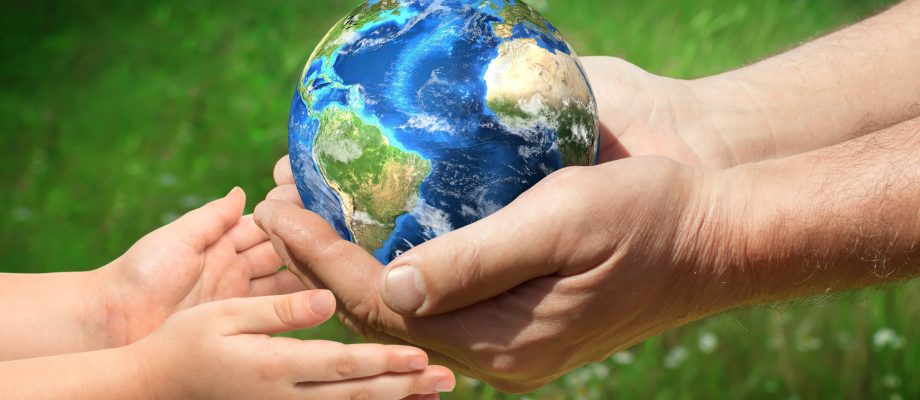 The Need for Climate Literacy
Article by Mairi Shaw with kind permission of Earth Day 2021
The decades-long debate over climate change has had a particularly unfair impact on the world's younger generation. Not only are they inheriting the massive and unprecedented problem of climate change, but most are not getting the right level of education to know what to do with this unfortunate inheritance. Given both the sharply rising risks and enormous opportunities to forge a different and prosperous future, building a climate-literate population is one of the biggest missed opportunities in the climate restoration game plan.
As will be explored in our forthcoming climate publications, the challenges ahead for younger people and future generations are unparalleled across all of human history. We owe it to them in making sure they are equipped with the knowledge and skills to tackle climate change.
Following the computer revolution, education systems across the world jumped into action to prepare their students with the knowledge and application they would need to be successful. This technology spurred governments to mandate critical computer education. Since then, it has led to job growth, a new field, and a booming economy. We must do the same with climate literacy. In order to prepare our youth for a new field, we must make sure every child is educated on the climate crisis and has the tools to address the issues.
The upcoming United Nations climate conference (COP26) is the next big chance to turn the page. It is time that governments support quality, compulsory climate education as a core, integrated subject in school curricula worldwide coupled with teaching civic engagement skills. Climate education will unlock efforts towards sustainable consumerism and the creation of environmentally friendly goods and services while providing a building block towards supporting entrepreneurship and ensuring purposeful employment opportunities.
A new campaign coordinated by EARTHDAY.ORG and other leading institutions calls for governments to not only put compulsory climate education in their national Paris Agreement climate action plans, known as Nationally Determined Contributions (NDCs), but to also assess their implementation and link what is learned in school with real-life civic engagement skill-building. Ultimately, climate and environmental literacy should be given the same importance as any core subject like mathematics, science, or history.
In a study by NASA's Council for the Social Studies[1], an elementary curriculum that includes climate literacy can help students begin to understand the "implications of our growing human footprint on the environment and develop civic competency to ensure a sustainable climate for this and future generations."Moreover, even as early as 2000, most adults agree that learning about the environment in school should be as important as math or English[2]. With the climate crisis looming upon us, there is no longer any excuse to delay implementing this into the curriculum.
---
[1] https://pubs.giss.nasa.gov/docs/2016/2016_Harris_ha09710x.pdf
[2] https://files.eric.ed.gov/fulltext/ED522820.pdf